Access to Student Apps and Information
Access to Student Apps and Information
8 January – 12 February 2021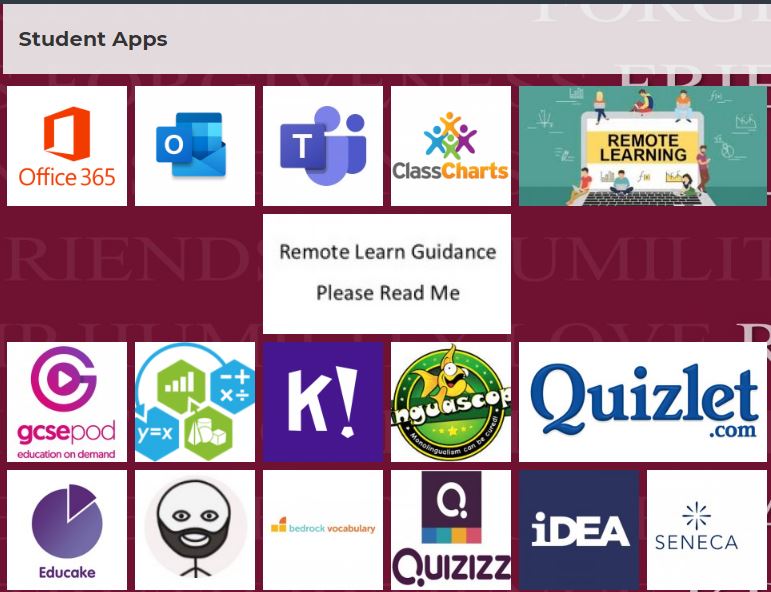 Students can access 'Student Apps' here.
Remember to read the 'Remote Learn Guidance' that is available via Student Apps before you begin.
Xbox and Playstation 4/5 Guides
If required, is it possible to connect using an Xbox or Playstation 4 and 5. Please see the relevant guides below:
Install Office at Home
You can access a guide to installing office at home here.