Year 11 Football Match Report: Morecambe v Balshaw's Thursday 16 October 2014
Year 11 Football Match Report: Morecambe v Balshaw's Thursday 16 October 2014
4 November 2014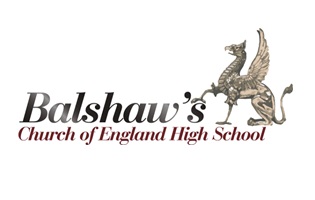 Balshaw's travelled to Morecambe in the first round of the Lancashire Cup determined to make amends for their semi-final loss two years ago.
In the early stages of the game, Balshaw's were the team that looked more likely to score and did so when Jordan Darr was put through by a perfectly weighted through ball; he rounded the keeper before calmly slotting home from a tight angle. This goal gave Balshaw's the ascendency and moments later Jay Fishwick ran through their defence before being brought down, which resulted in a penalty. Consequently the Morecambe defender received a red card. Sam Oldham stepped up and dispatched the penalty with confidence and ease. It was 3-0 soon after when Jay Fishwick was put through on goal and he struck the ball past the Morecambe keeper and into the net.
Throughout the second half Balshaw's remained the stronger team and added three goals to their total, thanks to two more goals from Jay Fishwick, which completed his hat-trick, and a sweet left-footed strike from Anthony Nolan. Morecambe managed to get on the score sheet but the final result was 6-1 to Balshaw's.
Balshaw's are now in the 3rd round of the Lancashire Cup, having beaten Wellfield 6-0 in an earlier league game that also doubled up as a 2nd round tie.
Nathan Nickeas.
Tags: Sports News