Wonderful Wilkes
12 January 2016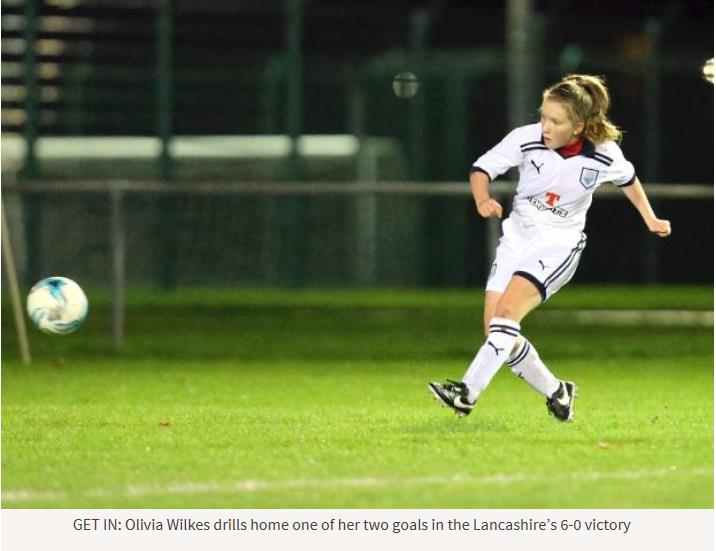 We are very proud of Olivia Wilkes in Year 11.
Olivia plays Football for the Lancashire U16s team and scored two goals in a recent match against the Merseyside team.
The Lancashire team secured an impressive 6-0 win over the Merseyside team.
You can read more about this match and Oliva Wilkes in this Lancashire Telegraph article.
Well done Oliva you are a superstar.
This photograph is courtesy of The Lancashire Telegraph.
Tags: Sports News olivia wilkes football lancashire u16s win