Magnificent Goalkeeping from Izzy
Magnificent Goalkeeping from Izzy
5 July 2016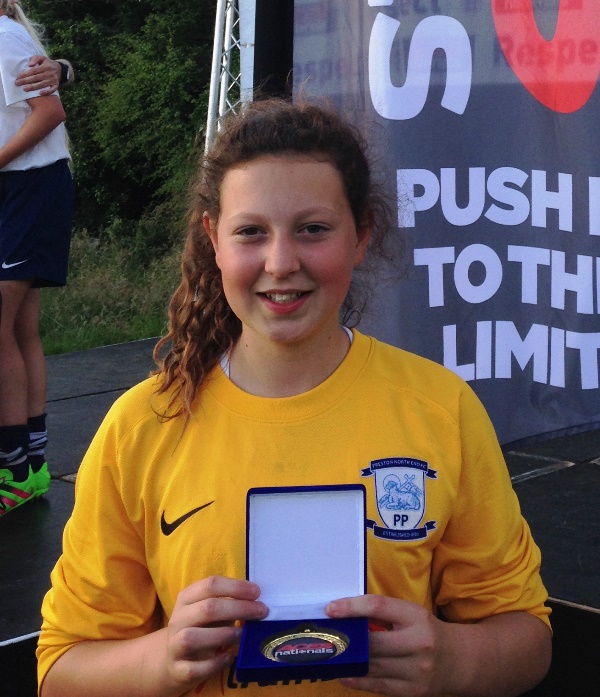 Isabelle Atkinson is goalkeeper for PNE U15s girls' team. On Saturday 2nd of July, Izzy and her family travelled to Leicester, for an overnight stay in preparation for the Aces National Football Tournament- a prestigious national competition for all of the league champions.

It was a very early start for Izzy and her family on the Sunday morning and they made their way to the Leicester Judgemeadow Community College. There were a total of twenty four championship winning teams taking part from all over the country! There were five group matches to start with and during these Izzy didn't concede even one goal.

This was followed by four knock-out matches that ended in penalty shoot-outs and Izzy saved five of the nine penalty shots and that meant that the PNE team were victorious!

PNE U15 Girls are now officially the FA National Champions!
Tags: Sports News