Holocaust Memorial Day Service
Holocaust Memorial Day Service
11 February 2019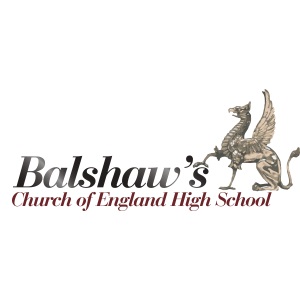 Our Head Boy, Ben Fry and Head Girl Jessica Heath were in attendance and were exemplary ambassadors for Balshaw's.
Please see below what Jessica thought of this moving day.
On the 11th February 2019, Ben and I attended Astley Park, where the first part of the Holocaust commemoration would take place. There was a few other Leyland and Chorley based schools there, each with two representatives. Here we stood around the memorial where the service was lead by priests and Jewish people from the area. The last post was played and people lay wreaths of white flowers to show their respects. The service was very moving as prayers were read in Hebrew and English.
After this, we all walked to Chorley town hall, where we were very thankful for a hot drink on this cold day. Various members of the council spoke before each student went up to the podium to read their speech/poem. Finally each school lit a candle to represent a different event of Nazi prosecution. Ben lit the candle as I read a small passage about their injustice and discrimination.
It was a very moving day, especially as my aunties parents were in a concentration camp themselves, called 'Treblinka'. I was grateful to have been able to take part.
Here are some photos of our day.
You can read more information about the Holocaust Memorial Day Trust here.