Careers Fair Thursday 23rd November 2023 4.30 p.m. – 7.30 p.m.
Careers Fair Thursday 23rd November 2023 4.30 p.m. – 7.30 p.m.
6 – 23 November 2023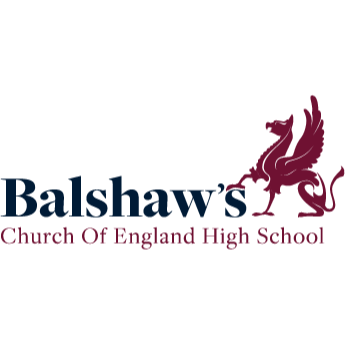 We will be hosting Balshaw's Church of England High School's annual Careers Fair on Thursday 23rd November 4.30pm – 7.30pm, in the School Hall and Dance Studio.
The Careers Fair will provide an invaluable opportunity for our young people to meet with representatives from industry, further education and higher education, and to investigate a diverse range of post 16 pathways to help inform their future choices. Last year's Careers Fair was very well attended and successful, and we hope to build on this through the range of exciting opportunities available to explore.
The objective of the Careers Fair is to provide our young people with the opportunity to seek face to face careers information, advice and guidance; they can receive specific and personally relevant information about a wide range of careers opportunities, including the entry routes and training requirements for each area. All pupils from Years 9, 10 and 11 are welcome to attend the event with their parents/carers.
The Careers Fair will be a ticketed event in order to distribute attendees' arrival times to ensure our young people have the time and opportunity to speak with as many different representatives from industry as possible. There is no charge for a ticket. When you book your ticket, you will have the option of a range of arrival times which are available on a first come, first served basis. However, once they have signed in on the evening and are attending the event, the stalls are open for our young people to speak to those companies / organisations that are of interest to them, and they are free to stay for as long as you would like until the end of the event. Each ticket covers attendance for one young person and two accompanying adults. There is no need to book a separate ticket for each individual member of a party.
We hope that this year's fair will provide a wide range of delegates present to discuss their sector. Currently we have representatives confirmed as attending from sectors such as our further and higher education colleges, the NHS, BAE, Leyland trucks, the emergency services, the armed services, financial services, legal services, construction trades, engineering and travel. CareerNorth, the company who provide our young people with independent careers advice and guidance in school will also be available to speak to and discuss careers, local market information and post 16 options.
To reserve a place please click on the following link in order to access our ticketing page https://www.ticketsource.co.uk/balshaws-ce-high-school/t-lnzoegj
Yours sincerely,
Mr A. Holland
Assistant Headteacher i/c Careers Education, Information, Advice and Guidance