Jenson Warren Represents Lancashire
Jenson Warren Represents Lancashire
14 March 2019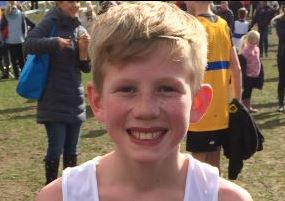 Words from Jenson's dad:
We made the trip down on the Saturday morning and the conditions of the course were pretty sticky and muddy in places. He enjoyed his first taste of representing his county in a National championship and I'm sure with the way he is progressing it will be the first of many other county selections.
This comes following his recent strong performances in the Lancashire county championships and northern championships which he competed in January. Over the past 18 months he has made excellent progress and he deserves everything he is achieving as it is down to hard work and his commitment to be the best he can be. Jenson trains 4 times a week with his club Preston Harriers and has only 1 rest day a week so he knows what it takes to improve and allowing him to compete with the best athletes in the country for his age.
He is now preparing for the summer track season as the cross country season comes to a close.
Many Thanks to Jenson's dad for keeping us up to date with Jenson's achievements. As a school we are very proud of him.
Tags: Sports News