Balshaw's - Old Balshavians
Balshaw's - Old Balshavians
Please see the details below of former Old Balshavians.
It would be great to hear of any more as we so easily lose touch with our successful students.
We hope that the success of these people will give the current students a sense of pride and ambition. "Aiming at excellence" is our motto to add to "non sibi sed aliis"!
Please email the enquiries@balshaws.org.uk and we would be glad to add new names.
If you find yourself on here and wish to be removed, please contact enquiries@balshaws.org.uk.
We will only put information on this site that we have found on the internet or had emailed to us.
Please note this page is currently under review - September-October 2021
Lorraine Norris – Chief Exec Preston Town Hall
Marc Nelson – Award Winning Business
Richard McMunn – Author and Entreprenuer
Kim Libreri – SVP at Lucasfilm and Oscar Winner
Tom Dalton Bidwell – Actor, Writer, Screenwriter
Marcus Bleasdale - Photo Journalist
Paul Bradshaw - England 800m athlete
Clarke Carlisle, Ex-Footballer PNE, QPR, Leeds United, Watford and Luton Town
Michael Douglas, Celebrity Hairdresser
Emma Dovey - England International Netball
Bryn Hargreaves - Braford Bulls Rugby League
Charlotte Heyes - Blackburn Rovers Ladies FC
Bernard Cannon - an article from the 'Lancashire Evening Post' shared the life story of a Balshavian, Bernard Cannon. Born in Euxton, he went on to work in America alongside one of the greatest men in History. For the full story, please see here.
Old Balshavian Newsletters
THIS SECTION IS UNDER CONSTRUCTION - JUNE 2023
| | | |
| --- | --- | --- |
| LIV COOKE | | |
Related News
20 December 2016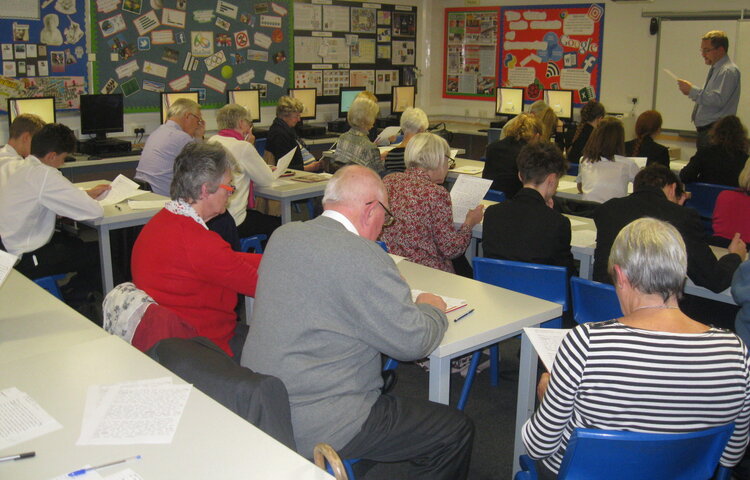 On Friday 25th November former Balshavian students came back to school for an afternoon of lessons.