Superstar Safaa!
16 December 2022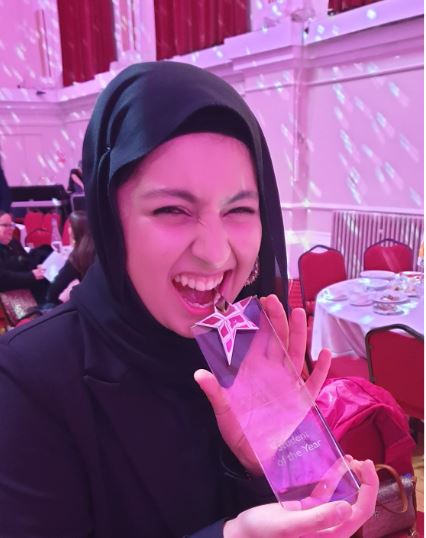 We are thrilled to announce that Safaa, who left Balshaw's in 2020, attended a Runshaw College Awards ceremony this month and won 'Student of the Year! What a wonderful achievement Safaa and we are very proud of you.
Safaa was a true Balshavian, who really embodied our Balshaw's values and always went out of her way to take part in many aspects of school life. She was a valued member of our Student Senior Leadership Team and a fabulous Librarian, in fact she won the very first Platinum award for her dedication to her role and for 5 years' service.
We are certainly not surprised that Safaa has achieved so much already and look forward to hearing more about her future plans and achievements.
Thank you to Safaa and her family for sharing this wonderful news and photographs.